Have you ever wondered why hotel beds are so comfortable and soft? Well, it is because they use quality mattresses and bed linens. They get them from hotel bed linens suppliers which specialises in making bed linens especially for hotel use.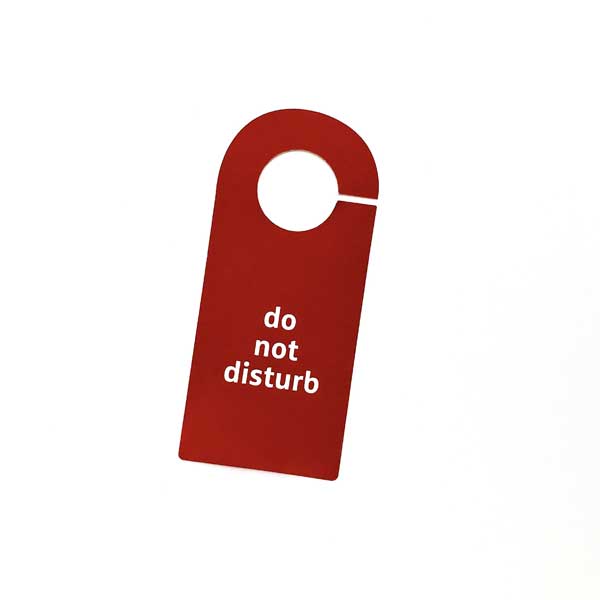 Everyone associates hotels with resting and relaxing, other than a spa or pool day. That can also be referred to as sleeping. Companies that manufacture beddings realised that people tend to value high quality sheets more as compared to low quality ones. That is why many companies produce and sell sheets that are specifically designed to help mimic the feeling of being on a holiday at home.
Not only do hotel bed linens have to be comfortable for the guests, it also has to be durable and resistant to frequent washing. Because of its comfort, durability and resistance, some people tend to contact hotel bed linens suppliers to get their bed linens directly from the company. So let us get right into it. 
The overall best hotel bed linen would be the Boll & Branch Percale Simple Stripe Sheets. The material of this linen bed sheets are 100 percent organic cotton that has been certified by the Global organic Textile Standard (GOTS). GOTS is one of the world's foremost authorities on fabrics and materials that are sustainably sourced and made. It is best suited for sleepers who prefer a crisp and lightweight bed linen, people who own mattresses up to 17 inches thick, and consumers who are eco-conscious.

The Boll & Branch Percale Simple Stripe Sheets are extremely breathable due to the cotton's natural moisture wicking properties. The reason why this particular bed linen feels so lightweight is because it has a 360 thread count. The design of this collection is either stripes or solid colours. They also offer 6 different sizes for you to choose from. Since the fitted sheets are suitable for mattresses that are up to 17 inches thick, they are compatible with almost every mattress there is in the market.


The best for value hotel bed linen would be the Brooklinen Classic Core Sheet Set. The material of this linen bed sheets are 100 percent long staple cotton. They are catered to hot sleepers, people who own mattresses that are 15 inches thick, people who are looking for a good night's sleep. This collection of bed linen sheets offer a wide selection of colour and pattern for you to choose from. It has a total of 11 colours and patterns from you to choose from, including 4 limited edition designs.

The Brooklinen Classic Core Set has sheets and pillowcases made from pure long staple cotton. This material is known for its durability and temperature regulation. The reason why the linen sheets are natural cooling and has a lightweight feel is because it has a 270 thread count. This particular set is super ideal for hot temperatures.


The hotel bed linen that has the most luxurious feel would be the Peacock Alley Boutique Percale Sheet Set. The material of these linen bed sheets are also made of 100 percent long staple cotton. It is best suited for people who are looking for bed linens that are light in colours, people who enjoy sheets that have a crisp feel, and people who are willing to splurge on bed sheets.

The Peacock Alley Boutique Percale Sheet Set is known for its durability and quality. It has a 200 thread count. The bed sheets and pillowcases have a subtle satin embroidery that is available in about 20 colours, giving shoppers a variety of choices. These sheets come in many sizes, twin, twin XL, queen, king and split king.


The most comfortable hotel bed linen would be the Saatva Embroidered Sateen Sheet Set. The material of these linen bed sheets are made from 100 percent organic cotton that has been certified by the Global organic Textile Standard (GOTS). This collection is best suited for shoppers who are eco-conscious, people who tend to overheat when they sleep, and people who prefer bed sheets that do not cling too closely to the body.

The Saatva Embroidered Sateen Sheet Set is designed to feel luxurious while also providing a cool and comfortable night's rest. The natural cotton material used in these bed sheets are highly breathable and help prevent sleepers from overheating or waking up feeling sweaty. This collection has a variety of colours for shoppers to choose from and features a unique triple stripe pattern. The sheet set comes in all 6 standard sizes to be able to fit the mattresses.


The most eco-friendly hotel bed linen would be the Standard Textile Luxe Sheet Set. The material of this particular bed sheet is made from 100 percent ring spun cotton. They are particularly suited for people who enjoy sleeping with exceptionally soft bed sheets, people who own mattresses up to 16 inches thick and value seekers. This is a great bed sheet for people who are looking for one on a budget. It has a silky, smooth feel, making the sheets ideal for people who like bedding that drapes closely to their body.

The Standard Textile Luxe Sheet Set has a total of 5 solid colours for shoppers to choose from. There are a total of 6 standard mattress sizes available. The cotton used for this collection of bed sheets are also sustainably grown, harvested and processed.



Luxury hotels strive to offer the best for their guests, be it ultimate comfort or fun. But at the end of a long day of sightseeing and traveling, people tend to want to sleep in a bed with comfortable bed sheets. That is why there are many bedding manufacturers who know that customers look for bed sheets that mimic the feeling of a hotel. There is a variety of bed sheets that can make you feel like you are vacationing in a hotel, you just have to search for it thoroughly. Or you can look for hotel bed linen suppliers through the web