Bath towels are one of the essential items in a household. Typically, if there is a choice of the most luxurious to the most basic, you wouldn't hesitate in what you pick. The comfort you get from a warm bath to getting wrapped into your most comforting bath towel is sometimes all you need after a long day. Hotels also have your comfort and luxury of experience as their top priority. By putting a little time and energy into sourcing for the best towels to stock their rooms, they are able to provide you with just that. Typically, hotels will provide guests with a selection of different towels that range from bath towel, hand towel, face towel, floor towels and bathrobes. These can be customised to your branding with options such as interwoven logos, jacquard borders or colours as well. Although typically, hotel towels are generally white to keep the clean and pristine look.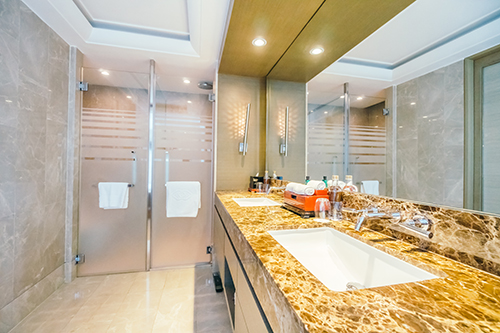 When looking for the right bath towel for your hotel, there are several factors to take into consideration. Depending on your budget, you will be able to find a suitable specification that will fit your hotel standard. Whether a boutique or budget hotel, each have their own criteria to meet the demands of their guests.
As a rough guide, we have categorised the different factors of what a bath towel is made of for your understanding.
Size
The standard bath towel size is 27" x 54". Pool towels are slightly bigger and heavier at 30" x 60" and can go up to 42" x 80" for beach/ massage bed towels.
Weight
The weight of a bath towel is determined by the GSM – grams per square meter, or measure in Pounds per Dozen (lbs/dz). Equivalent to thread-count with bedsheets, the density of a towel is measured in GSM. As a standard guide, the average medium weight towel that is great for everyday use is 350-500 GSM. The more expensive and luxury bath towels which are 600 – 900 GSM are more absorbent and dense. This range is most commonly used by hotel chains to provide guests with an extra luxurious feel and fluffy texture. These towels are heavier which is a feature of a hotel that guests may look at to rate the hotel standard.
The importance of bath towels in Hotels
Without being an obvious feature that you may think holds very little value to your hotel room, the quality of your bath towel can make an impression on guests. Especially if your hotel is within the 5 star, luxury range, towels can be a determining factor between class and quality of your hotel. Imagine the difference between using a lightweight towel compared to a dense and comforting towel to warm you after.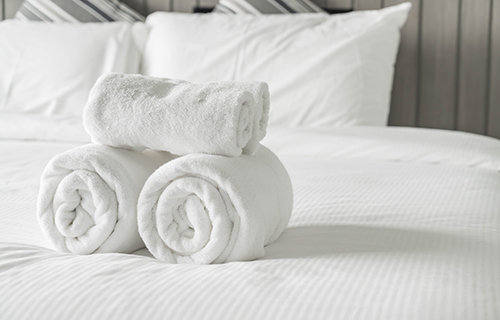 Getting in touch with a bath towel supplier in Singapore, you will be able to get cost effective solutions to customise your towels to your requirements.
August 5, 2020